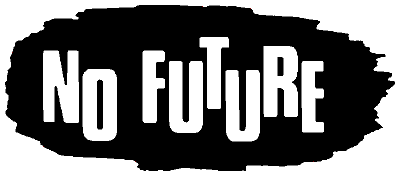 PUNK10: Blitz/Violators - 1st Demo / Live At "Skunx"
(UK Release)
LP
Released: 1998 or 1999




Side 1

Side 2

Violators - Fucked Up
Violators - Your Revolution
Violators - Die With Dignity
Violators - Breakdown
Violators - The Fugative
Violators - Pointless Slaughter
Violators - No Room Left In Hell
Violators - Summer Of '81
Violators - Government Stinks
Violators - Pointless Slaughter (Studio)
Blitz - Escape
Blitz - Fuck You
Blitz - Youth
Blitz - Bleed
Blitz - Criminal Damage
This is NOT an official No Future release, but a bootleg included here for completion only. It has blank white labels, no inner sleeve and was limited to 500 copies.
The Violators' announce "No Room Left In Hell", but is an early version of "Live Fast, Die Young". "Breakdown" is referred to as "????" on the cover.
Blitz's "Fuck You" became "4.Q." on their "Voice Of A Generation" album.